Description
Rhombus Space Playing Cards
Description:
If you are a big fan of our playing cards, you're aware that we adopt the geometric element as the protagonist in our decks. The secret is that this geometric feature produces the best dazzling visual effects, and it always occupies the leadership position of fashion.
We also put our special romantic ideals into our decks each time. This especially applies to our new edition — Rhombus Space Playing Cards. The inspiration for this new deck's design comes from the glamorous effects generated by looking up to the sky through a crystal.
As a result, blue cherry red and purple have been chosen as the major colors. The image of the sky also plays an important role in the pattern.
A rhombus composed by the pattern is seen on every card face. The colors are displayed in a progressive method that beautifully intensifies the visual effect. There is only one word to express this feeling — stunning!
Spades are depicted in a remarkable dark purple color. Diamonds, too, in a more progressive manner. We always love purple, as it is elegant and mysterious.
I believe, as I'm sure you will, that Rhombus Space Playing Cards is certainly a collector's piece — the amazing color combinations are absolutely stunning and stand out in the best way.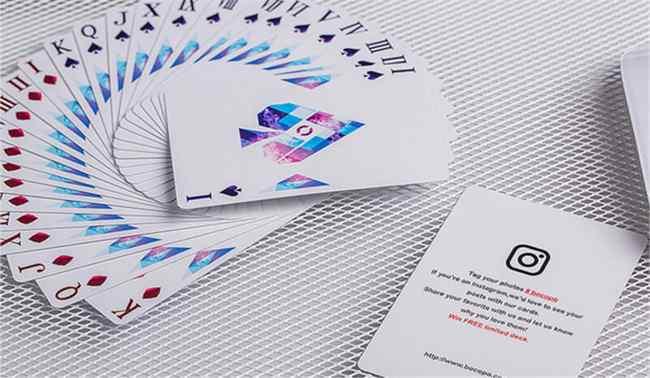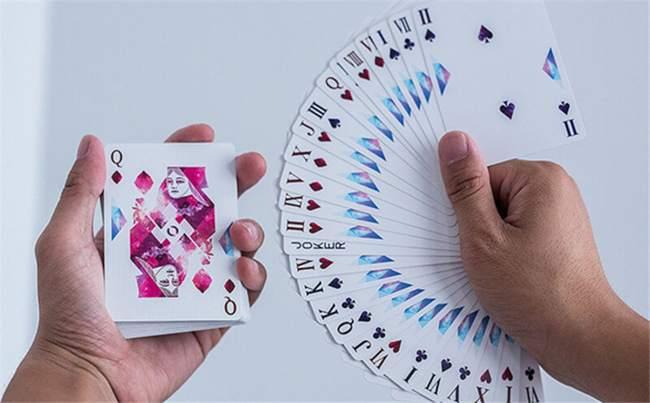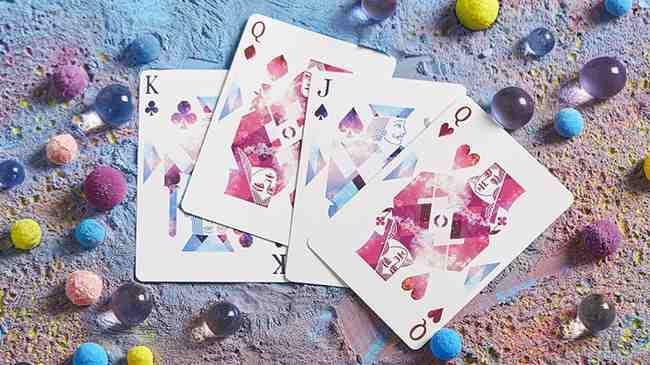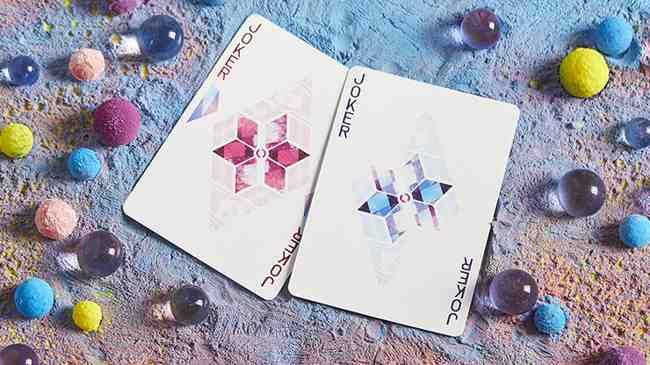 .